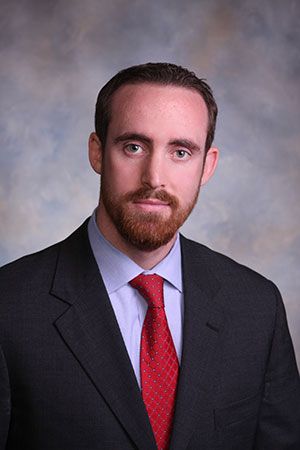 Aggressive. Honest. Compassionate.
Effective criminal defense is no simple task. It is highly involved and requires dedication beyond that of any other practice area. It demands the most of its lawyers as they must be knowledgeable about investigative research, well-versed in a series of legal disciplines, and quick on their feet in court. It requires that attorneys be calming, understanding and compassionate to their clients while simultaneously remaining aggressive and nimble in front of a system designed to generate convictions.
Brendan Barrett has the the skills of a research attorney and the prowess of a trial attorney that puts his client's cases in the best position for success.
Combining great customer service, a solid knowledge of the legal landscape, and a personable nature that you just don't find in your average lawyer: Brendan Barrett enjoys what he does and it shows. Because he is committed to ensuring that you get the representation you deserve, Brendan won't take on a case that he doesn't believe he can help. In the past years, Brendan has received multiple "Super-Lawyer Awards" for Excellence in Practice, the Pro Bono Publico Award, the Public Interest Clearinghouse Award, and "best 40 under 40 attorneys" award twice. Because of his dedication to his practice, he has built trust in the San Jose and Greater Bay Area communities with clients who refer to him in glowing terms. Call or write today for your free consultation, and see what Brendan can do for you.
Awards
2014/2015/2018/2019 Super Lawyer for Excellence in Practice (SuperLawyer Magazine)

2018, "Top 40 under 40" award for best 40 attorneys in California (American Institute of Criminal Law Attorneys) (http://www.aiocla.org/2018-10-best-40/california/)
2019, "10 best Under 40 Attorneys in California", American Instutute of Legal Counsel. (http://ailegalcounsel.org/2019-10-best-under-40-criminal-law/california/)
Pro Bono Publico Award – Recognizing outstanding service to the community through the provision of voluntary legal assistance to those in need
Public Interest Clearinghouse Certificate – Recognizing exceptional commitment to social justice and public interest
Education
University of San Francisco School of Law, JD
Oxford University, Hilary Honors Program
Boston University, B.A. Political Science/History
Experience
Private Practice, San Francisco/San Jose, CA
Santa Clara County Public Defender's Office, San Jose, CA
San Francisco Public Defender's Office, San Francisco, CA
Santa Clara County Superior Court, Judicial Clerkship, San Jose, CA
Hobbies & Interests
Our clients love Brendan because he loves meeting new people and is enthusiastic about the work of navigating the legal channels in the Bay Area. From skiing to basketball to live-music and mountain-climbing, Brendan is able to relate to his clients on multiple levels so that they feel comfortable coming to him. He speaks conversational Spanish, is an avid writer, and as he says, "I refuse to tread lightly through life only to arrive safely at death."
Call Brendan Barrett today and see how he can fight for your criminal defense or personal injury case.